People watching the Dallas Cowboys – Las Vegas Raiders game on Thanksgiving will get a halt-time treat as Luke Combs will be performing as a part of The Salvation Army's 25th Annual Red Kettle Kickoff.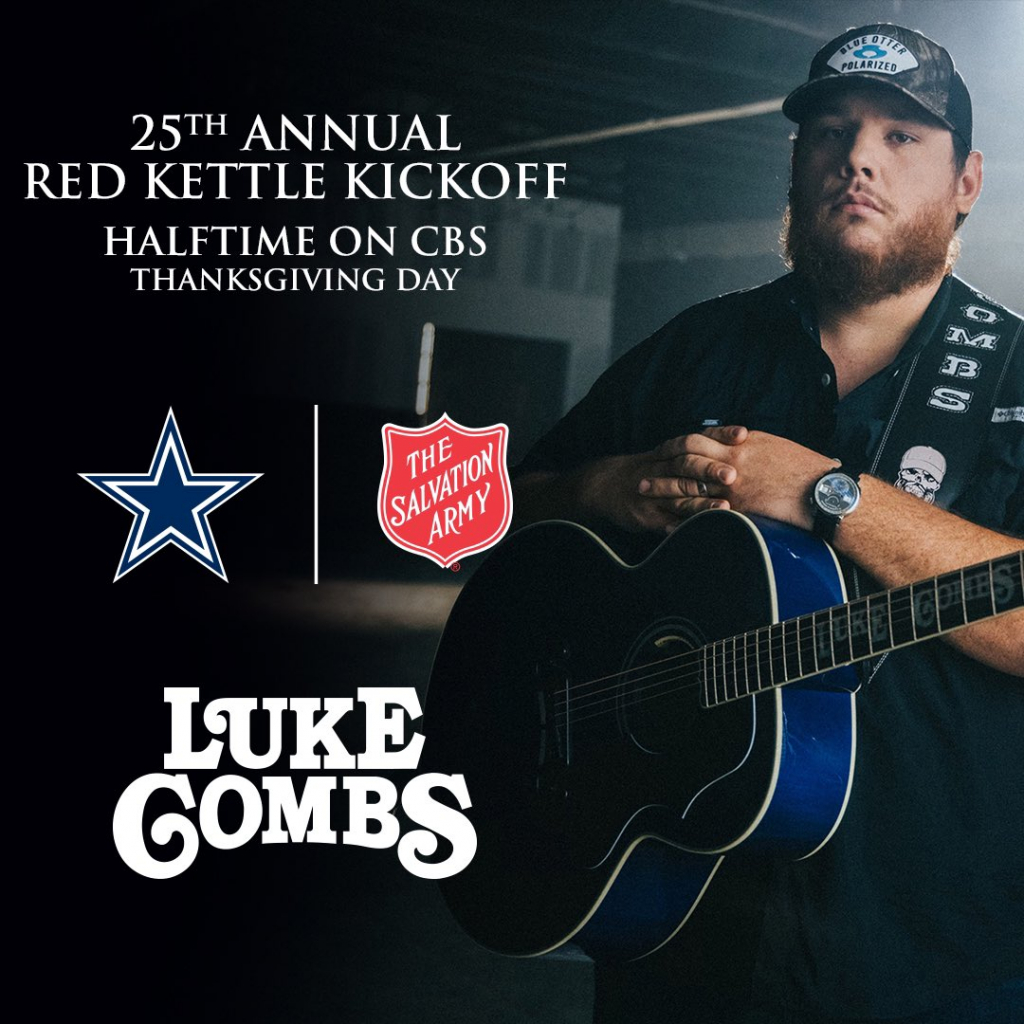 The game starts at 4:30 PM EST (3:30 PM CST) on CBS TV
Luke shares, "I'm excited to announce that I'll be teaming up with the Salvation Army and the Dallas Cowboys and I'm ready for game day. So tune in to watch my live Halftime performance, to kick off the Salvation Army's Red Kettle Campaign on Thanksgiving Day. Together we can can make sure hope marches on for millions of families in need this Holiday season. See you there."
One of the songs that fans will probably get to hear on the half-time show is Luke's "Cold As You" – which is the number-one song in country music this week.
With a long list of personal and professional accomplishments to be thankful for in 2021 – hearing his name said by Alan Jackson – twice! – probably ranks up there pretty high…
Photo Credit: Zach Massey