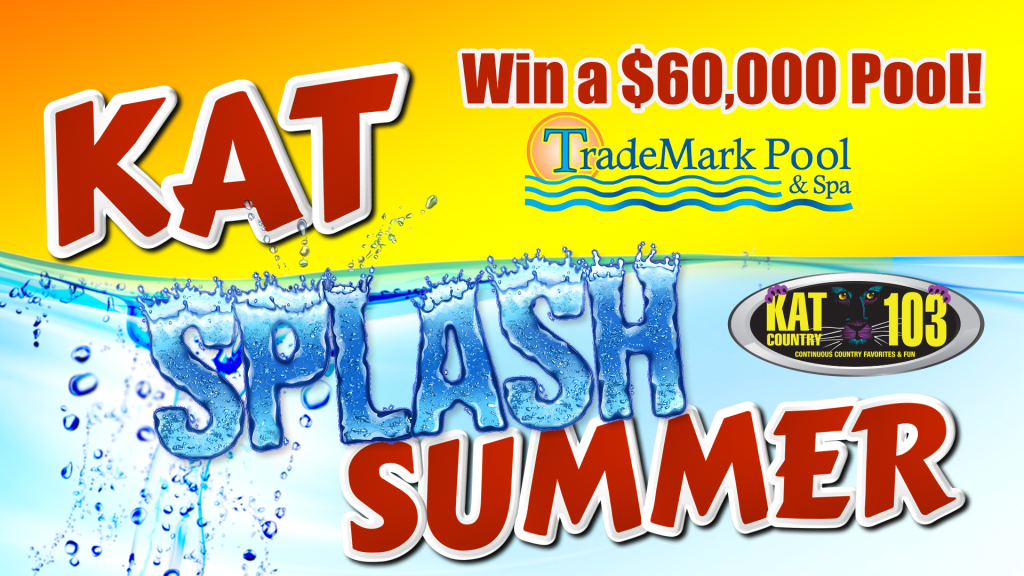 Are you tired of sweating through the summer months? Do you long for a refreshing dip after a hard day's work? Well snap on your speedo and stock up on pizza slice pool floaties because by this time next summer you could be enjoying your brand new backyard oasis with a $60,000 swimming pool from Trademark Pool and Spa as the crown jewel!
Listen weekdays at approximately 7:20am, 11:20am and 4:20pm for the cue to call. If you're the 13th caller and meet the eligibility requirements, you'll win a 6-pack of bowling from Ten Pin Fun Center in Turlock and qualify for the grand prize finale for a chance to win a $60,000 in-ground swimming pool from Trademark Pool & Spa and your soaked feline friends at Kat Country 103!
To see how Trademark Pool and Spa can transform your backyard, click on their logo below.