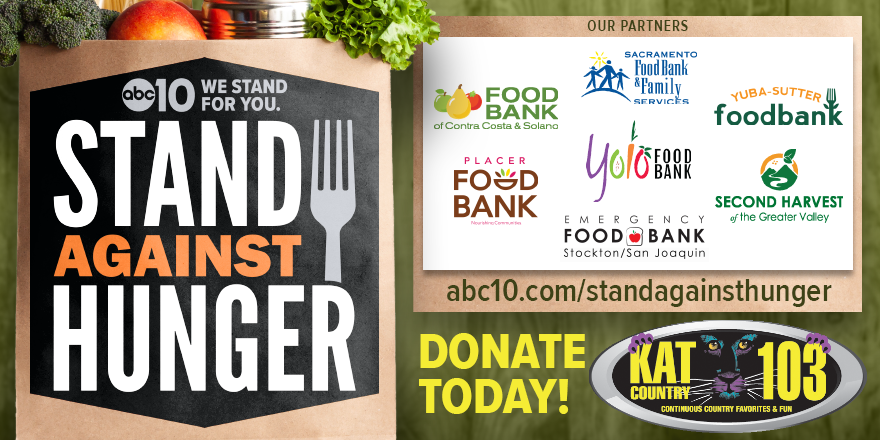 Kat Country 103 and ABC 10 are taking a "Stand Against Hunger" to raise funds for local food banks to work toward the goal of making sure kids, veterans and the elderly have a warm meal to eat this holiday season.

California produces over a third of the country's vegetables and three-quarters of the country's fruits and nuts — yet about eight million Californian's currently struggle to find their next meal. That includes single parents, children, the elderly and our veterans.
DJ Walk\and Joe on the Go, along with ABC 10 personalities are taking second jobs as celebrity grocery baggers. Join them next Monday November 21st at Grocery Outlet Bargain Market in Lodi from 4-6 on Cherokee Lane and tip them for their "skills". All tips will help fund the Stand Against Hunger to benefit local food banks banks including the Emergency Food Bank of Stockton and Second Harvest of the Greater Valley.
---
It's In The BAG! Watch below