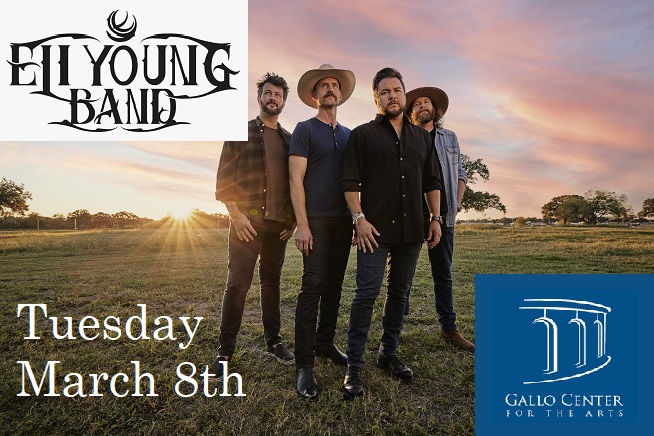 Kat Country 103 presents the Eli Young Band at the Gallo Center for the Arts on Tuesday March 8th!
Known for their hits such as "Love Ain't", "Even If It Breaks Your Heart" and "Crazy Girl", EYB are veterans of 2 Kat Country 103 Listener Appreciation Concerts and are coming back to bring some live country music back to Northern California!
Tickets on sale Now!