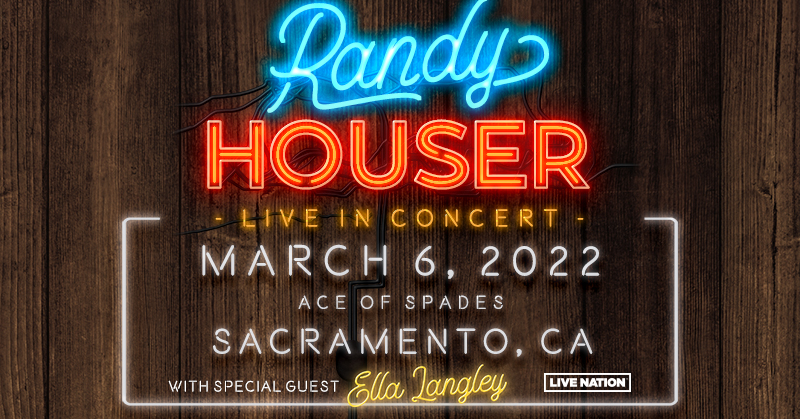 Kat Country 103 welcomes Randy Houser to Sacramento!
March 6th 2021 @ Ace Of Spades
Tickets on sale NOW

Enter to win tickets! Must be 21years+
Read the health check requirements for this show at the ticket link
Randy Houser @ Ace of Spades
Enter to win a pair of tickets!