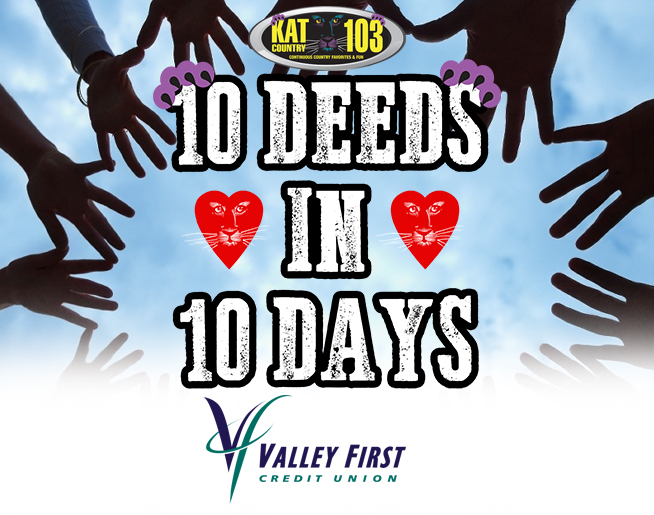 Kat Country 103 and Valley First Credit Union present 10 Deeds In 10 Days. Each weekday between today and March 24th Kat Country 103 will visit a different city each afternoon between 3pm and 7pm (during the Scott Simon show) to raise awareness and collect donations for local charities and local projects. Here is the up to date schedule of where we'll be and which charities we'll be working with:
 Lodi – Today from 3-7p Scott Simon is broadcasting LIVE
Location – Domino's Pizza at 305 S Hutchins St.
Charity – Lodi Partners Unit. A volunteer unit of the Lodi Police Department. Partners patrol city streets, parks, and schools.  They purchase their own uniforms, radios, cell phones and vehicles and we'll be asking for cash donations to help. They serve as additional eyes and ears for the Lodi Police Department and provide information and assistance to the community in a variety of ways.  Assignments may include:
Patrol duties
Handicapped parking enforcement
Clerical assignments
Front desk reception
Special events
Vacation home watch